NOW OFFERING CHAIR RENTALS
Smiley Eyes offers Chair Rentals for Eyebrow Threaders . Unique Model for Experienced Threaders to maximize their earning potential.Bring your Own Clients and run your own operations under our roof.
Ancient Beauty Techniques for the Modern World
East Greenwich's first and only beauty spa exclusively dedicated to eyebrow and facial threading. We bring ancient South Asian Indian practice to the center of the modern world. We use historically proven techniques to enhance your natural beauty. With more than 10 years of experience, we are known to provide quality service that our clients expect within a professional, friendly and comfortable atmosphere.
The salon is an upscale and a trendy threading boutique that promotes expressive, in-style eyebrows at an affordable price. Whether your face needs grooming or if your eyebrows need a new look, our threading professionals are here to accommodate your needs.
Threading is fast, meticulous and minimally invasive and has now become a Hollywood trend that has caught the attention of countless number of celebrities. Salma Hayek, Brad Pitt, Reese Witherspoon, Paula Abdul and Liz Hurley are few of the names that have converted themselves to this awesome technique of threading.
Crafting Elegance, One Thread at a Time
READY FOR PERFECT EYEBROWS?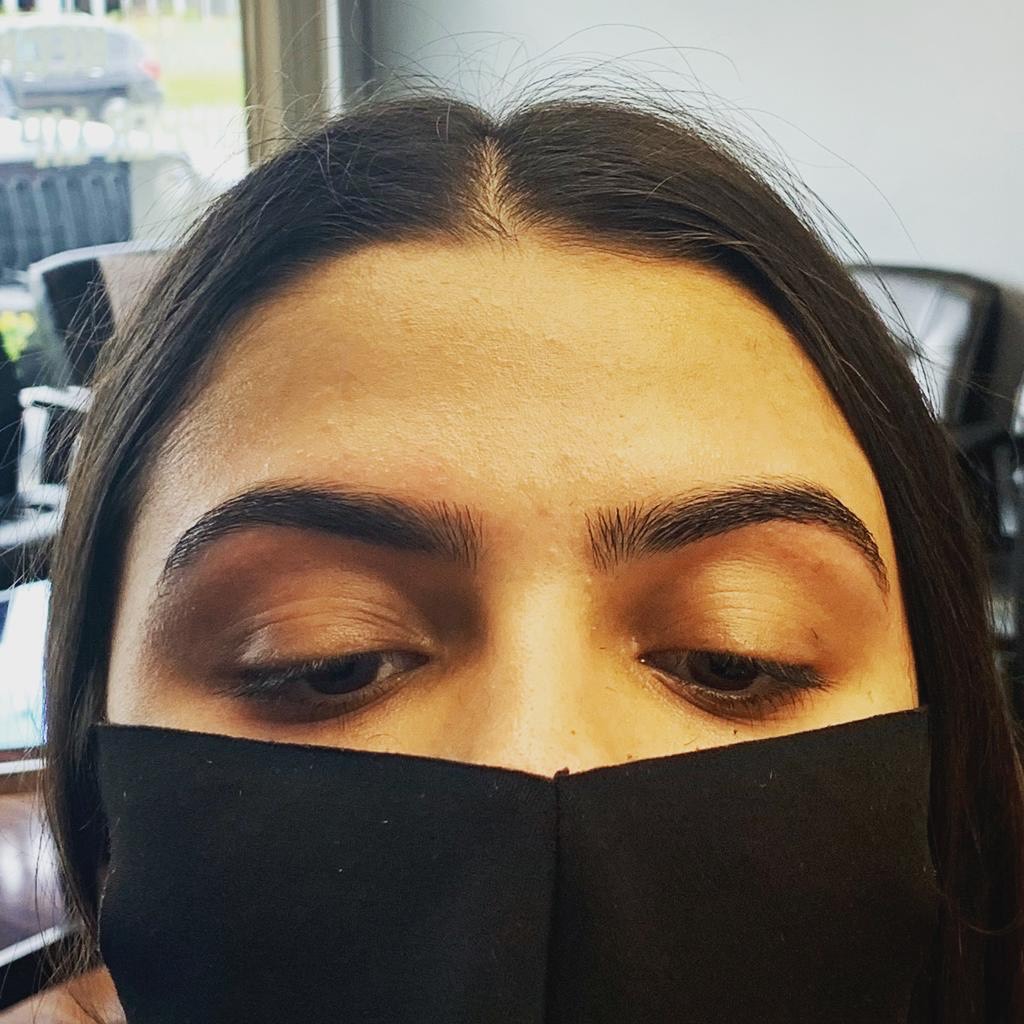 Eyebrow Threading
The process of threading is done by using a thin cotton thread that is doubled over, twisted then rolled over areas of unwanted hair, plucking the hair at the follicle level. Unlike tweezing, where single hairs are pulled out one at a time, threading can remove short lines of hair. Threading provides more precise control in shaping eyebrows and is gentler on the skin than waxing, which can cause uneven brow lines, extreme redness, skin irritations and pain. In less than 10 minutes, your brows will be perfectly shaped without any redness.